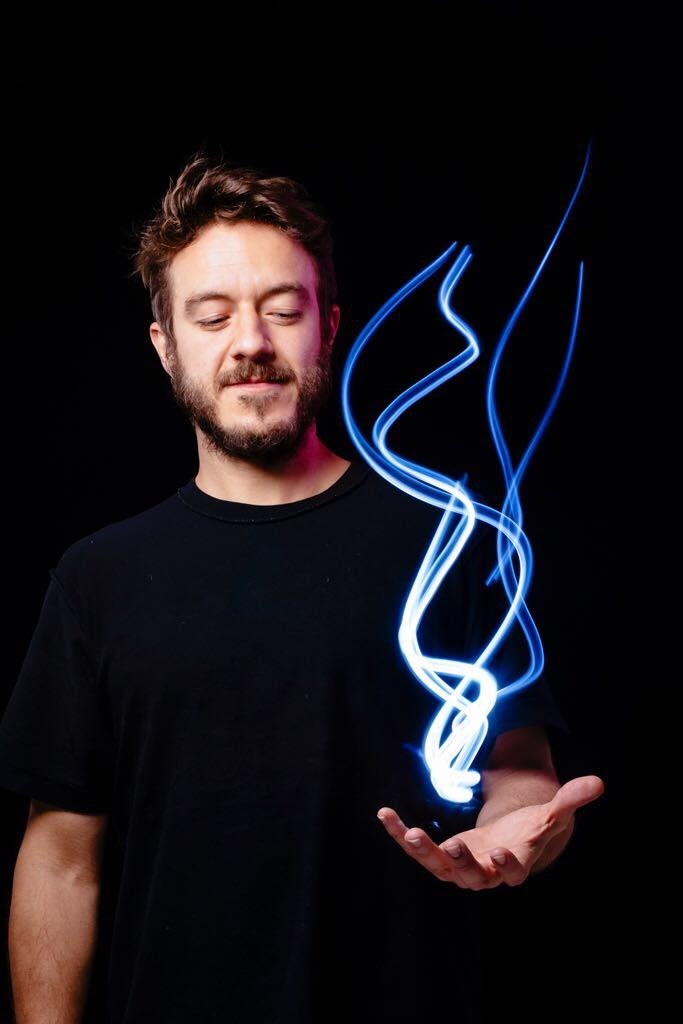 Bieto is a great observer of life and its small details, an artist who carries inspirations from the cosmos and from elements of nature in strong and voluminous traits. Its main inspirations are the movement, the developments and the possibilities.
The concept of movement explored by the artist comes from various sources, from human relations to everyday facts. From the sway of a spoon in a cup of coffee to the questions of biological and physical growth, to Fibonacci and other mathematical patterns, everything contributes to the construction of his artistic gaze.
Born in São Paulo, Bieto began to be interested in the artistic work when he was still in high school, and in 1998 started a graffiti work in the walls of São Paulo, inspired by names like Tinho, Vitchê, Os Gêmeos and Speto.
He graduated in advertising and advertisement from Cásper Líbero University and forged for years a style that multiplies textures and choices. Whether with organisms, which are abstract rounded shapes, with screens or with compositions of light, the movements are the protagonists in Bieto's work.
"Joy is the name given to the passage from a state to a state of more life  power". This is a Spinozist thinking that I believe and this is what I want to bring to the public. – Bieto
From zero to infinity. This is the number after the $ possible to be reached in bids for an auction of works of art. The proposal seems simple and fair, but there are those...
I received yesterday the news of the death of friend Marcelo Denny. In the press news, he was the theater director and professor at USP, but, for me, simply a master! With #coletivourubus I...
Matéria Original da CASACOR
Matéria Original de Transamerica Expo
Original Matter of Egom Graffiti was designed to interact with the site's landscape design. The urban intervention created by Bieto, in fact, is a gift for all who live or work in the region, making...